How to Boost Sales with the Ultimate WooCommerce Delivery DateTime Picker Plugin
Are you looking for the easiest way to reduce missed deliveries and improve overall logistics for your online business? A WooCommerce delivery date picker plugin is one of those plugins that can help. This solution will make it easy for your customers to select a convenient delivery and pickup date and time. This will, in turn, boost customer satisfaction and help you sell more.
Logistics is a critical component of any business. One of the challenges online shoppers face is the inability to schedule a delivery time for their purchases. This often leads to missed deliveries, delays in receiving their orders, and a lot of stress. As a store owner, you don't want this for your business. Poor customer satisfaction equals fewer sales and a low retention rate.
If you offer delivery or pickup options in your WooCommerce store, then it makes sense to add a delivery scheduling plugin to it. Doing this allows customers to select a specific date and time when they want their orders delivered. This streamlines the delivery experience for you, the delivery drivers, and most importantly, the buyers.
In this article, we'll show you how to add advanced scheduling features to your store using a simple plugin. We highly recommend our Delivery & Pickup Scheduling plugin by SoaringLeads. But before then, we'll look at some benefits of using a WooCommerce date time picker.
Let's get started!
Why Use a WoCommerce Delivery Date Picker Plugin?
One of the easy ways to improve your business's overall customer experience is by giving your customers control over their delivery/pickup schedule. In most cases, all you need to do is to use a WooCommerce delivery date picker plugin to display delivery date and time slots. During checkout, customers can then easily choose from the available options. This helps you eliminate the customer frustration that arises from missed or delayed deliveries.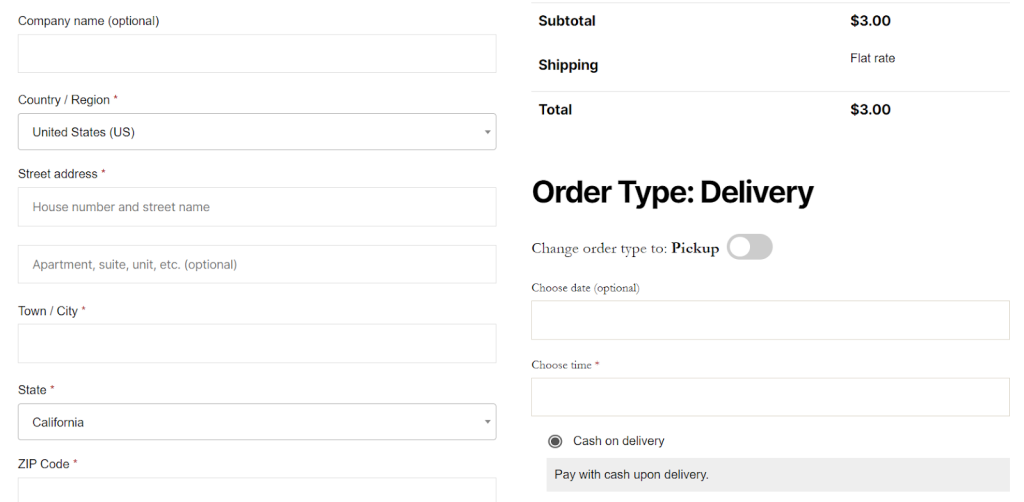 With a streamlined delivery system, here are some of the key ways your store gets to benefit.
Improved Customer Experience
When shopping, online customers always prioritize convenience and control. By allowing your buyers to select a specific delivery date and time, a WooCommerce delivery scheduling plugin helps you to meet their expectations. Customers not only get to know your specific delivery schedule, but they also get to decide what day and time to order based on their availability.
This means they can now plan their day around the delivery date and time they chose. Shoppers always appreciate this level of autonomy and flexibility. Considering this feature is uncommon in most online stores, offering it gives you a competitive edge in your niche. The increased level of transparency, control, and convenience helps to boost trust, loyalty, and customer satisfaction.
Reduction in Missed Deliveries and Returns
A WooCommerce delivery/pickup date picker plugin also helps to reduce the number of missed deliveries and returns you have to deal with. The logic here is very simple. When a customer gets to choose their order's delivery schedule, it boosts the chances of having a seamless delivery experience. It also reduces the additional costs you would normally incur in terms of return shipping fees.
For even more control, Delivery & Pickup Scheduling allows you to leave your buyers a customizable message below the date and time picker fields. This can be very good for stores that offer pickup. You can simply use it to show your store address.
Streamlined Delivery Process
No doubt, adding a WooCommerce delivery scheduling plugin to your store streamlines the entire process. It automates several elements of the delivery process that would have typically required several calls or back-and-forth texting. In traditional settings, a logistics agent would need to call the customer to discuss a convenient delivery date and time slot.
With a WooCommerce delivery date picker plugin, the entire process is automated. The good thing is that delivery scheduling is now seamlessly integrated into the checkout process. No extra checkout step or additional page is needed.
This also makes it super easy for you to manage orders and process delivery much faster. So, you also benefit as a store owner or site administrator. In the end, it's less time, less stress, and less cost for each delivery.
More Sales, Brand Loyalty, and Repeat Customers
The bottom line of all the points we've discussed above is that you get to sell more and generate more revenue. When customers are confident that their orders will arrive when they want them to, they're bound to keep coming back to buy more.
The good thing is that Delivery & Pickup Scheduling also doubles as a WooCommerce pickup date plugin. So, you're covered either way.
The delivery experience is a critical part of every business's reputation or image. In fact, 60% of online shoppers in a survey preferred one retailer over the other because of more flexible delivery options. With improved customer satisfaction, referrals are bound to increase and cart abandonment will also reduce drastically.
Now that we've shared some key benefits of using a WooCommerce delivery date picker plugin, let's take a close look at our No 1 recommended pick.
Introducing the Best WooCommerce Delivery Date & Time Picker Plugin
If you're looking for the easiest way to streamline your WooCommerce delivery process, then Delivery & Pickup Scheduling is the way to go. The tool is one of the best WooCommerce delivery date picker plugins in the market. The plugin is ideal for all types of stores that offer delivery and pickup services.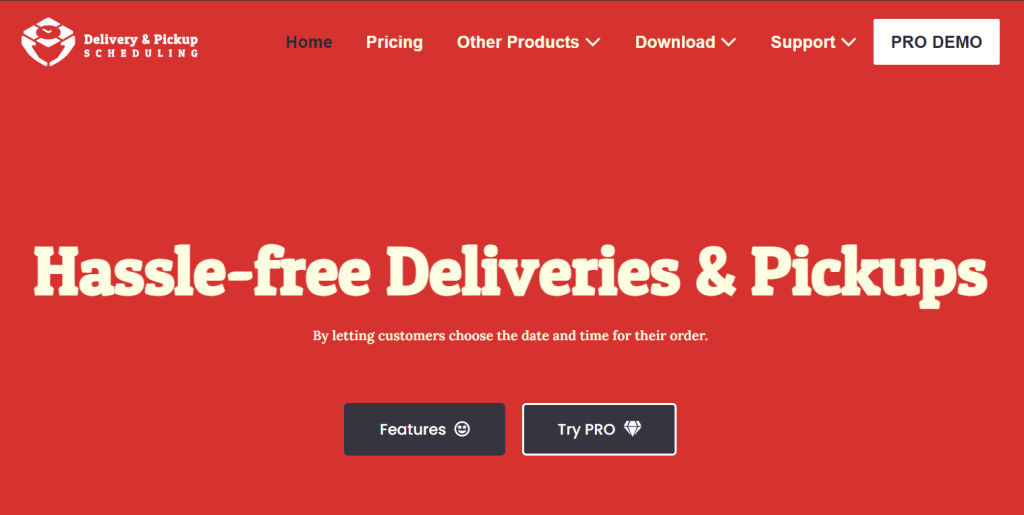 Whether you sell food, fashion items, or home appliances, this tool can help you streamline your delivery operations. With its easy-to-use interface and automation features, you and your customers no longer have to deal with missed deliveries and all the related hassle.
For even better results, you can combine it with Kikote. It's a location picker that displays a map during checkout. Buyers can use it to select a precise delivery location. So, you're getting a precise delivery location, date, and time in one place. Logistics has never been easier!
Key Delivery Scheduling Features
Automate delivery and pickup date and time options. Delivery & Pickup Scheduling adds delivery date and time fields to your WooCommerce store. Now, as an integral part of your checkout process, your customers can create convenient delivery schedules intuitively. The whole process is highly automated. All you need to do is simply set operating days and working hours. You can also decide the number of days in advance a customer can place a delivery/pickup order. You get to set your store's timezone and preferred date/time format on the back end. Additionally, there's room to set off days in case something comes up and you can't take orders.
Set a default order type. Depending on the nature of your store, you can either set the default order type as delivery or pickup. If needed, the customer can use a toggle button to switch the order type. Otherwise, you can decide to accept only one order type in your store.
Flexible email and front-end display options. When it comes to showing the WooCommerce date time picker fields, you get quite a variety of options. You get to decide where to place the fields on the checkout page. In most cases, the ideal location would be just beneath the cart total. You can also decide whether to add the selected delivery options in customer emails like the 'Processing Order' or 'Customer Invoice' emails.
Order restrictions. This WooCommerce delivery date picker plugin even lets you set up capacity restrictions in different ways. This means you can configure the number of orders you accept per day or even limit the restriction to a particular day of the week. You'll need to upgrade to the premium version of the plugin to enjoy this feature.
How to Create WooCommerce Delivery Date and Time Fields
Ready to add pickup and delivery date and time fields to your WooCommerce store? All you need to do is install and activate the Delivery & Pickup Scheduling plugin. You can simply add the free version in the WordPress repository right within your dashboard.
To do this, simply go to Plugins > Add new. Search for 'delivery & pickup'. Click Install Now followed by Activate once you find the plugin.

Next, go to SoaringLeads > Delivery & Pick Scheduling. In the Basic settings tab, you'll be able to set the location of the delivery date and time fields, timezone, and date and time format.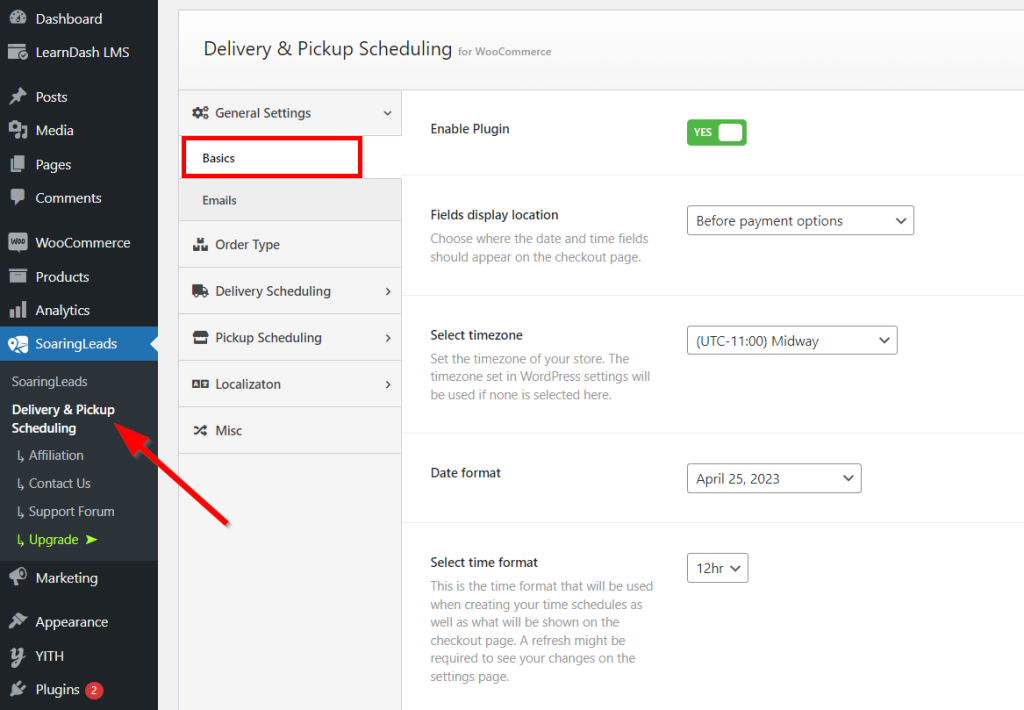 Now, navigate to the Emails tab to select the emails to include the delivery scheduling details in and where to put them.

Head over to Delivery Scheduling to set the available days and time slots. The Pickup Scheduling tab also contains similar options.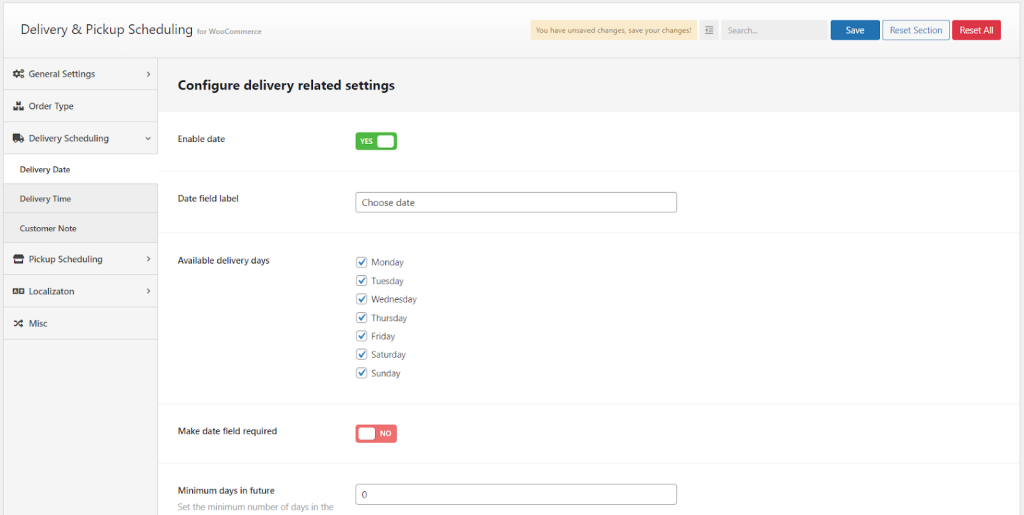 When you're done making all the necessary changes, click Save, and your new delivery date and time picker fields are ready for use. The results should look like this.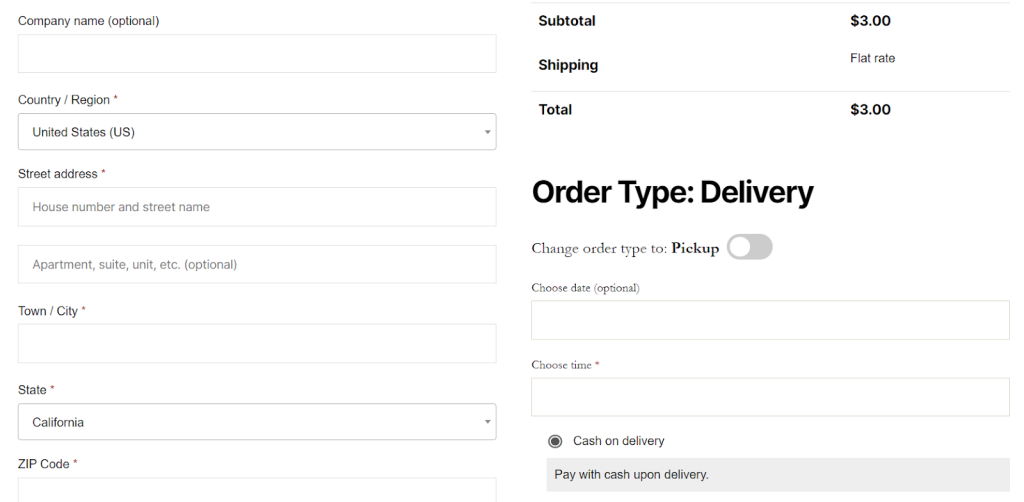 That's it! You've successfully improved your store's delivery experience.
Improve WooCommerce Sales with Delivery Scheduling
Missed deliveries are a common challenge online businesses face. If you're looking to save yourself the cost of return shipping and losing potential repeat customers, we highly recommend adding a WooCommerce delivery date picker plugin to your shop. This solution offers your customers all the convenience and flexibility they expect from a streamlined delivery process.
In this article, we highlighted the key benefits of using this type of plugin. We also demonstrated how to use our Delivery & Pickup Scheduling plugin to improve your store's customer experience and land more sales. Let us know if you have any questions in the comments section below.